EXPERIENCE AND EXPERTISE IN RAILWAY, CIVIL ENGINEERING, HIGH VOLTAGE POWER, SIGNALLING & TELECOMS
At Lowery we have a reputation for quality and service that goes back over 70 years, enabling us to offer our customers proven experience and knowledge. We operate as a Principal Contractor, undertaking Signalling, Telecoms, High Voltage, DC, Low Voltage electrical installations and civil engineering works of all types whilst continually responding to market changes and developments. Working mainly in the Rail and Power sectors, our success lies in the quality of our staff, our operational procedures and our total commitment to the Health & Safety of our employees and the public, along with a healthy respect for the environment in which we work.
Latest News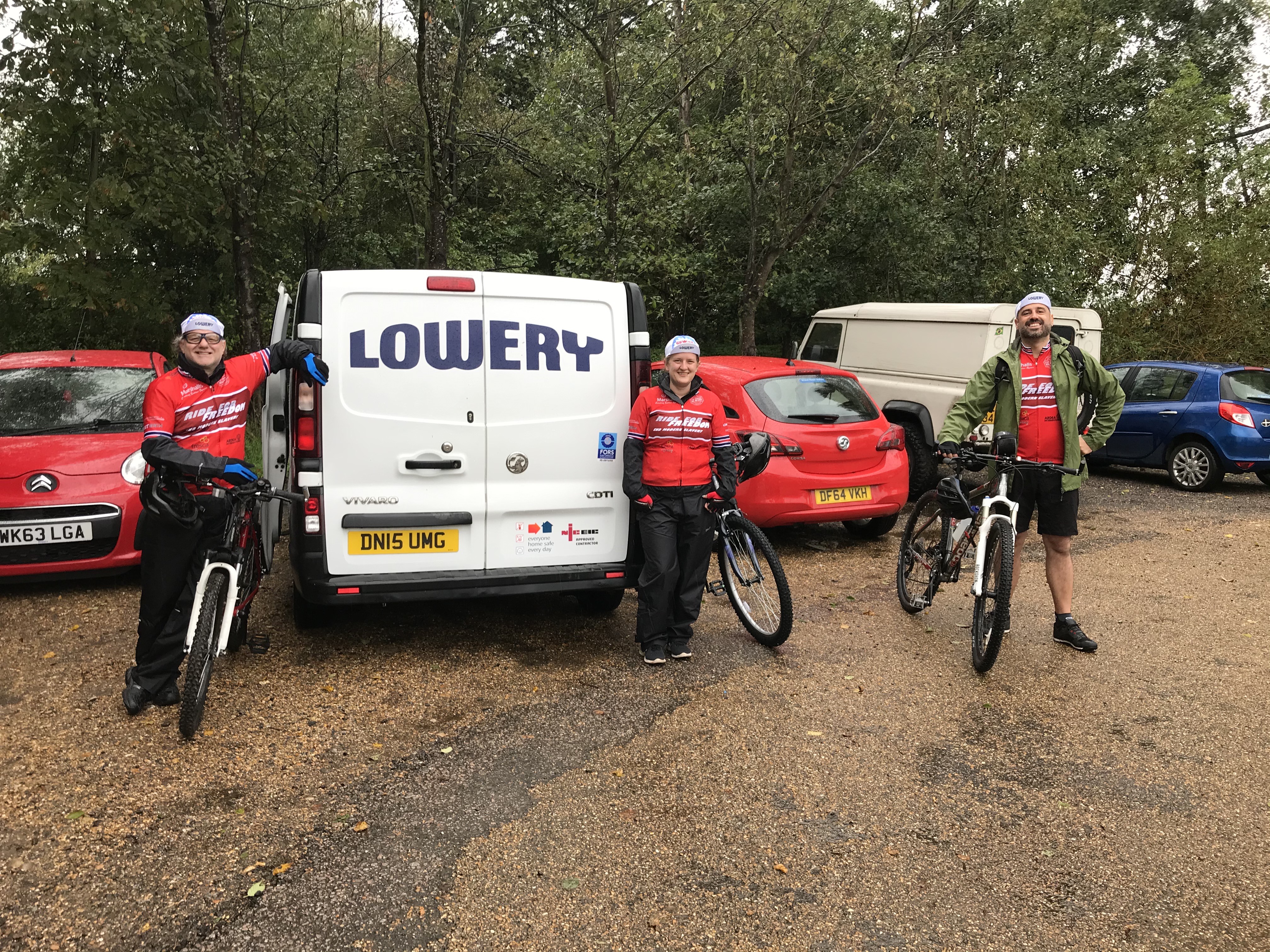 Our Managing Director Mark Gubbins was very proud to support his old school chum Gordon Miller in the last leg of his 2020 Ride for Freedom – End Modern Slavery bike ride last Friday 2 October.
What our clients say
" Dear all A massive thank you to you and your teams for the huge amount of work which has been put in over the last few days as we have worked around the clock to recover the 11kV cable fire at South Hampstead. The complexity of this repair should not be underestimated. It has been managed with a great level of rigour and everyone's commitment in delivering the plan to hand the railway back for our customers this morning has been excellent. A great team effort. Please pass on my thanks to your teams. Thanks again. Mark "

Mark Killick - Chief Operating Officer, London North Western Route - Network Rail
" All, Great effort this weekend. We also mustn't forget that this is also a result of all of the hard work in the weeks and months leading up to it. From a confidence perspective, this will be a really important building block as we progress with the rest of ONW. Please forward my thanks to the wider team. Many thanks Paul "

Paul Hodson - Programme Director - HS2 On Network, Infrastructure Projects - Network Rail
" Many thanks for the hard work you and your teams have put into getting the initial handover of HVPU scheme to National Grid today. We have received the email below from our Client and I wanted to ensure that you were all recognised for the work you have undertaken. It has not been without its challenges and we also recognise the flexibility you have all shown to meet the end goal. Please could you ensure this email is passed on to your full teams and hopefully the remainder of the scheme will continue to meet milestones. "

Gareth White - Operations Manager , BAM Nuttall Ltd
" I would like to formally acknowledge the extraordinary effort that your team and contractors have put in over the last 9 days and nights, to ensure that we successfully achieved handback of the National Grid 33kV yard today It is tribute to the BAM's behaviours and collaboration with their contractors, client and stakeholders, that you managed to pull together the required design, procurement and execution in such a short period, successfully and safely. This is still only one step towards to overall success and completion of the project, however it is still a step worthy of congratulations. Many Thanks "

Warren Eyres - Project Manager , Infrastructure Projects South East - Network Rail
" The saying 'It's people that deliver projects' really is incredibly appropriate to describe what we have witnessed over the past six months, with the efforts and contributions of so many people being critical to the success of this project. I'm convinced this achievement wouldn't have been possible without the commitment of the individuals involved, and it's been both a pleasure and a privilege to work alongside you all in pursuit of this challenging target. To beat the milestone date really is an outstanding achievement given the circumstances, and testimony to everyone's hard work and professionalism to have done so in such a convincing manner. On behalf of Network Rail, please pass my very sincere thanks on to everyone involved. "

Network Rail, Wessex
" Over the last 60 hours 180 metres of King Post Wall piles were installed and 6 H piles to support the Rotherhithe Switch Rooms. This was undertaken despite getting access to the tracks some 2.5 hours late, having two engineering trains passing through leading to a further 3 hours and ten minutes loss, numerous technical issues with the machine and 17 piles refusing. All this was carried out without an accident or incident, and without a noise complaint. I would like to thank you for all your efforts during the event and all preparation prior to it. "

BAM, Nuttall